Who is Erin Elizabeth ?
Hi everyone! I'm Erin from Erin Elizabeth Photography and I am an internationally award winning newborn, maternity and family photographer and one of the world's most recognised newborn and maternity photography educators. I have been lucky enough to travel extensively through six continents (one day, Antarctica!!) speaking at conferences and teaching photographers from around the world for over a decade. It is my passion!
I run my studio out of Perth, Western Australia, where we are blessed with some of the most gorgeous white sand beaches in the world. Such an amazing backdrop for outdoor maternity and family sessions! I love working with my clients and capturing these special moments for each and every one of them.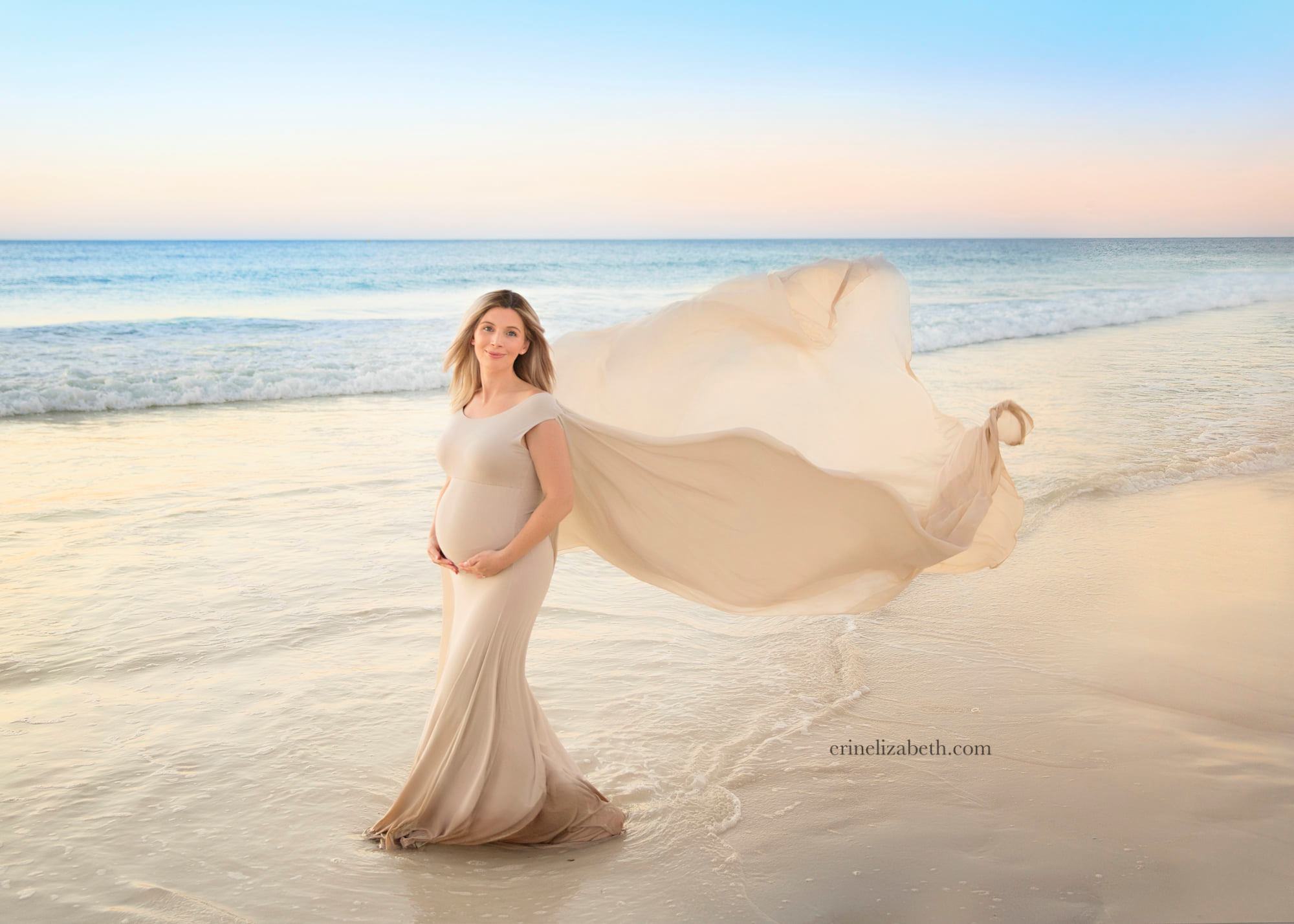 How would you describe your style ?
My style is to keep things simple. I try not to overwhelm my images with elaborate backdrops and setups. I prefer to focus in on my subjects with beautiful lighting and angles. I love macro photography for my newborn sessions and I absolutely adore my beach sessions. I have spent years perfecting my shooting style at backlit beaches so that my subjects are perfectly lit, yet I still have detail in my background water and skies. It's a constant balancing act! 🙂
From your point of view, what makes a good picture?
I think a good picture makes you stop what you are doing to take a closer look. Particularly during this time of social media where we are constantly scrolling and rarely actually LOOKING at images closely. Every now and then during my scrolling, one will catch my eye and I'll just have to stop and take a beat. It's like seeing a work of art. For me, it's usually related to lighting – lighting is absolutely everything in photography. Once you find that perfect use of light, the image becomes magical.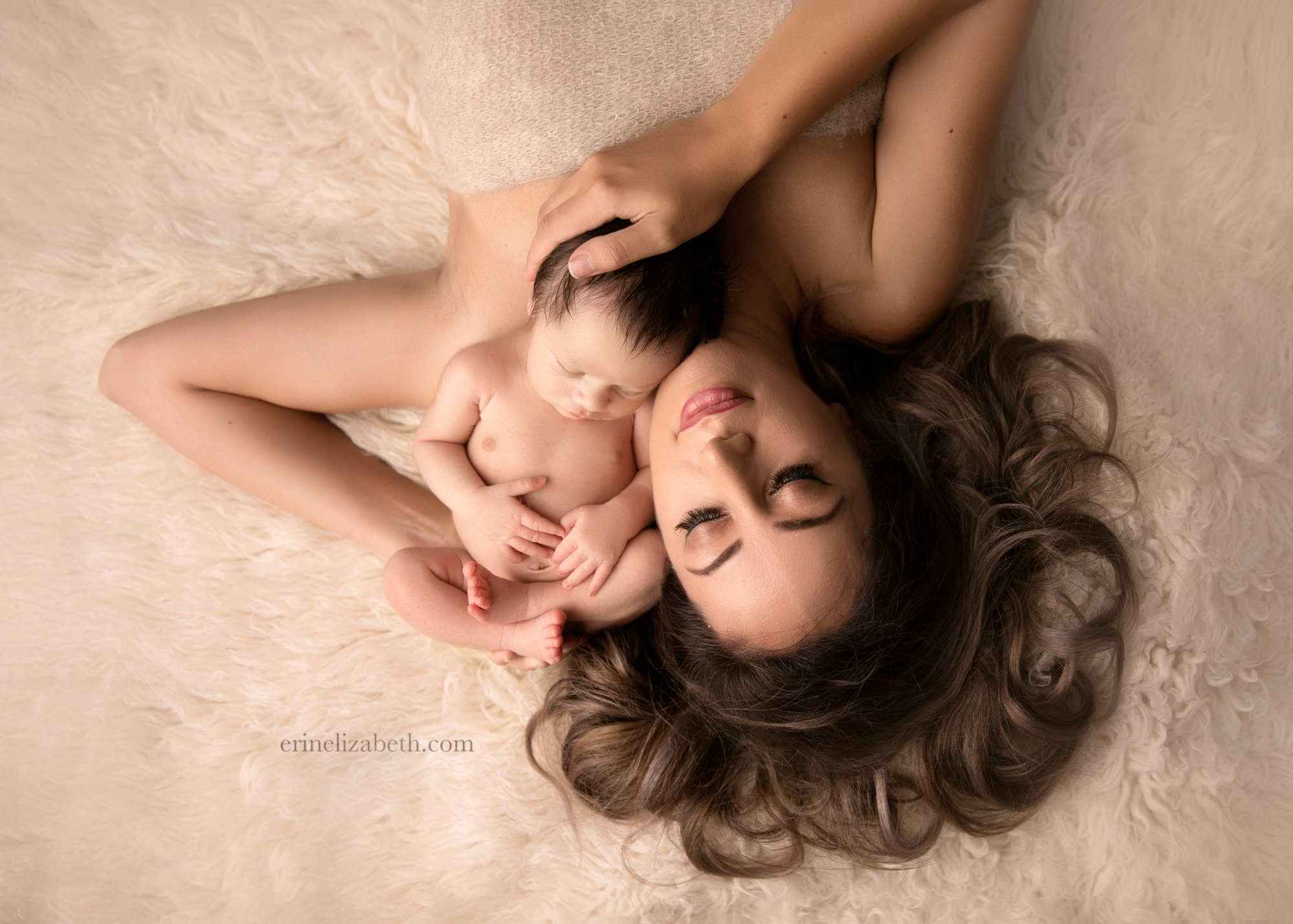 What camera, lenses, and other gear do you often use?
I use a Canon 5D mkIV body and my main lenses are my 24-70L, 135L and 100L. I have quite a few other lenses, but those three are my workhorses.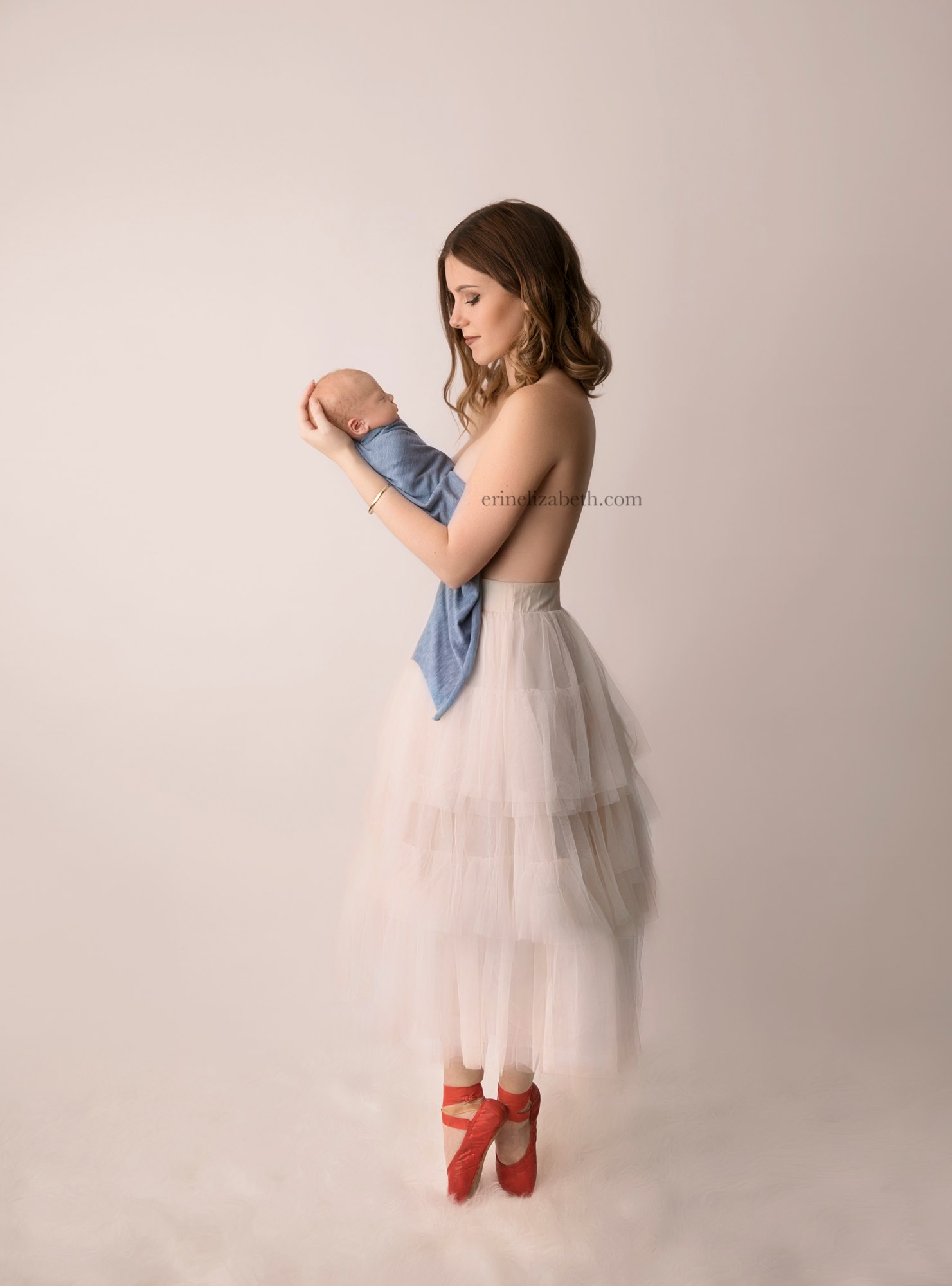 Do you have any advice for photographers interested in starting a photography business ?
Yes! My advice for new photographers is always two things –
Don't start a business before you are ready. Enjoy photography. Feel the passion. The business part is the rough part – make sure you are capable of providing a stunning and complete gallery for EVERY client before you charge a penny. It's worth the wait !
Don't be overwhelmed by those around you (particularly on social media). It sometimes seems like you are the only beginner in a sea of professionals, but you have to remember that EVERYONE was where you are right now. I find the best thing to do is to clean up your social media newsfeed so that only uplifting or beneficial things are shown to you. If any images bring you down or make you feel overwhelmed, time to remove them! Focus on your journey and forget about those around you.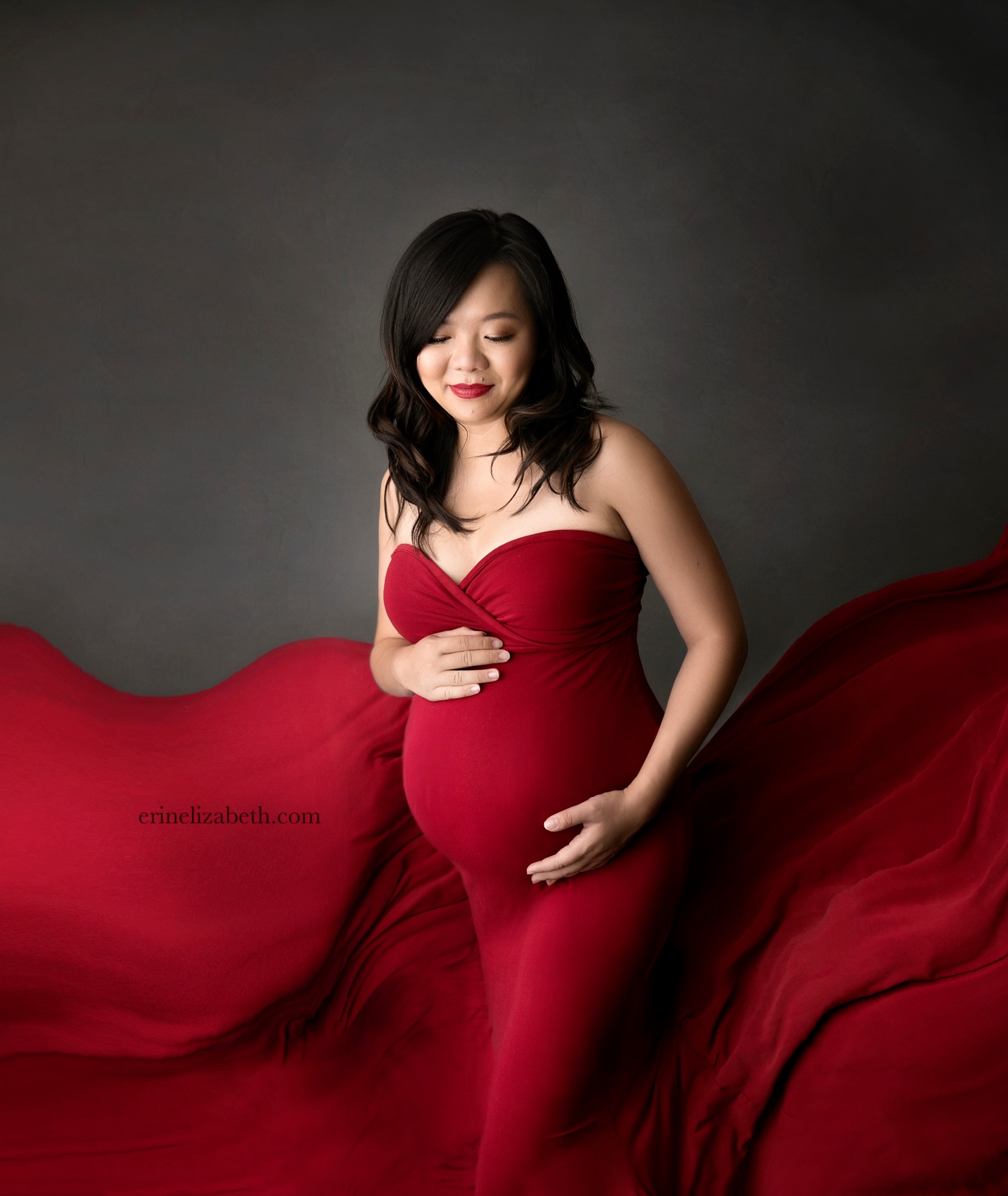 What was the most unforgettable moment you've ever experienced on a photoshoot?
Once I was walking down the beach with my maternity client and her water broke all over the sand! We both froze in shock and I asked her, 'What do you want to do ? Should we do the session or do you want to go to the hospital ?' She immediately responded, 'Um, I want to do the session!' HAHA! Fastest session I ever did! We were done in 20 minutes and then she got in the car and had a baby six hours later. Crazy!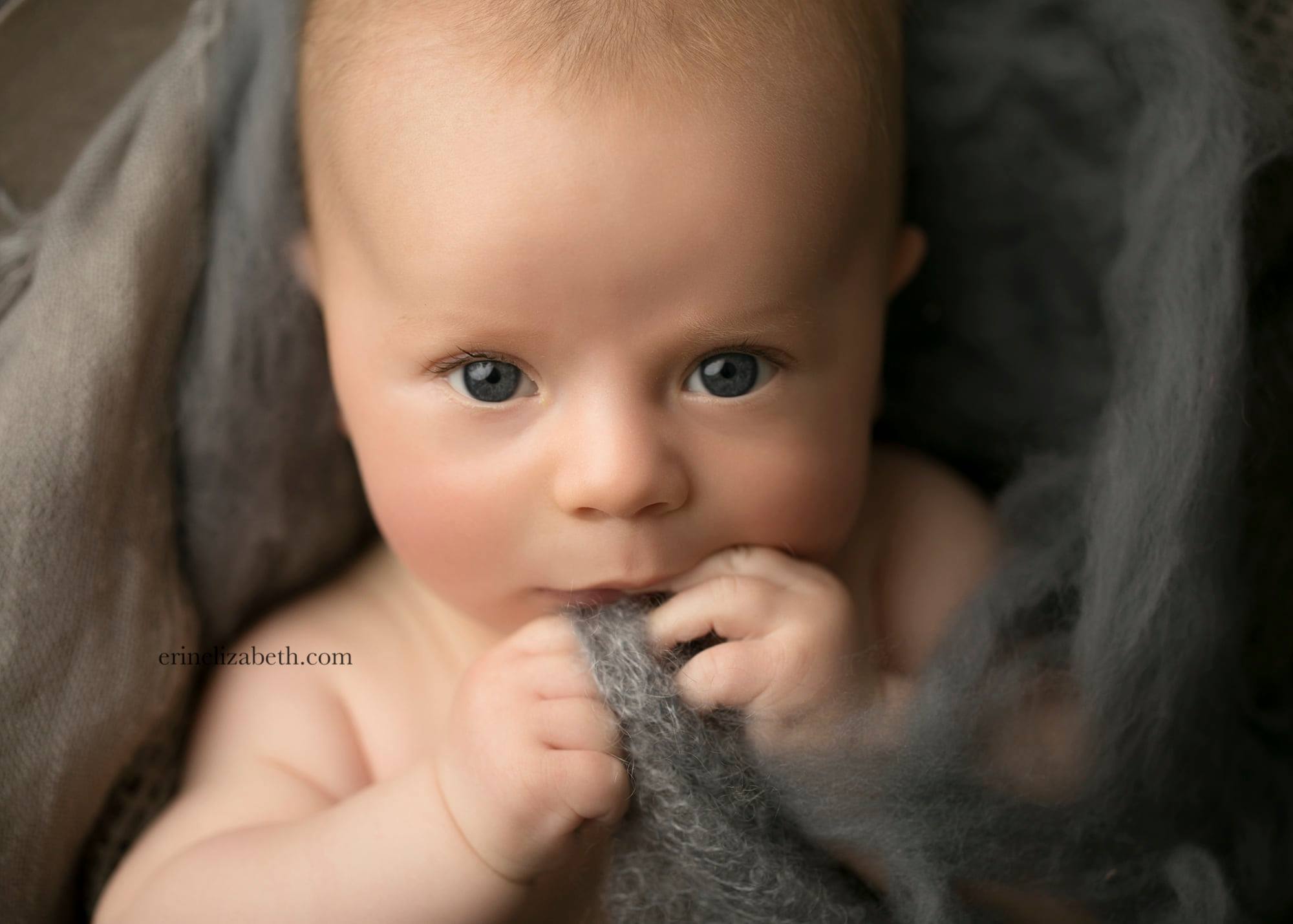 Do you print your family portraits ?
YES! My entire home is absolutely covered in professional family portraits, amazing travel photos from around the planet, and my own photos of my kids. I actually was really bad about this back in the day. In 2016, I hadn't even done one single photo session as a family and there were no photos on my wall. I made it my mission that year to fix it and went completely nuts putting up photos everywhere.
Since then, we have had a professional family photo shoot every 18 months. We love to do them when traveling. We did one here in Perth (with a photographer I flew over from Melbourne), one in the snow in Wisconsin USA, and last year we had our family photos done in Rome amidst all of the stunning monuments. We were scheduled to have our next batch taken in New Orleans this coming December, but unfortunately Covid has made for a change of plans!
I think it's SO important to prioritise this with your own family – nothing makes me happier than seeing our smiling faces and traveling adventures all over the house. 🙂